Default view shows calls starting from the most recent. The order in which the calls are listed can be changed by clicking on the titles. Calls can be searched by date and/or number involved in a call, please see below examples on few common searches. 

If a recording exists, a player will be loaded below the grid to be played in the browser. 
Searching for calls to/from a known external number, or specific internal extension
When searching calls to/from a

specific external numbe

r, the full number is not needed when looking for external calls. In fact we recommend to use the last six digits of a number as opposed to the full number. This is because the same number can be presented as 0123456789 or 00353123456789. 


When searching with the

internal extension number

, just type in the extension in question as ext.xxx where xxx is your extension number (e.g. ext.306).


It is possible to narrow down the search by choosing a date, usually searches based on extension only return a high number of calls.

In the below example, search criteria used is partial number 3181, section highlighted. With this search, all calls from and to numbers that include 3181, are shown.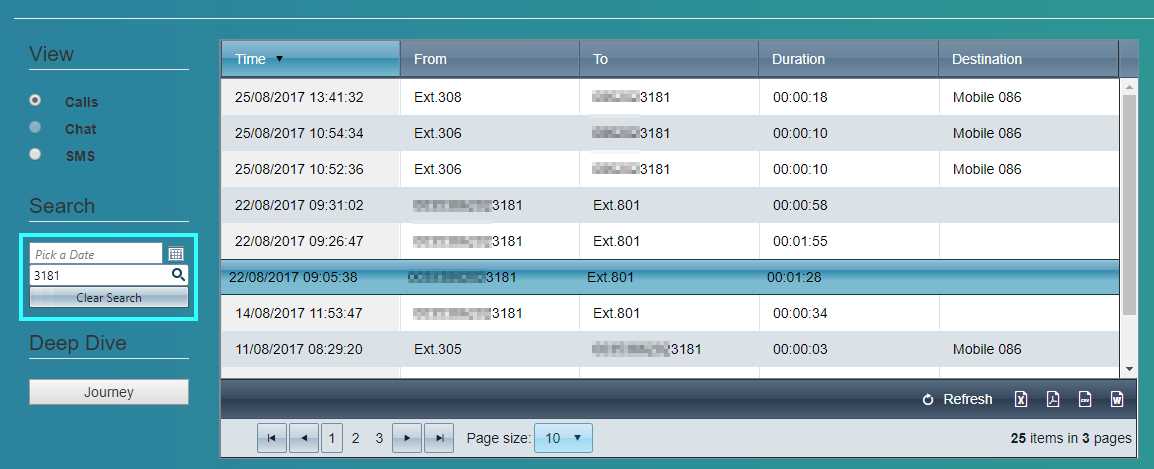 The search can be filtered further by adding in a date.